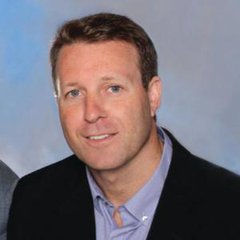 As a Jacksonville native, Dr. Mark Clayman has always been drawn to practice in the first coast area. His roots and family have turned Florida into a home where he has excelled performing reconstructive and cosmetic plastic surgery for his community.
Dr. Clayman is trained in the most advanced techniques for the face and body, which allows him to address your unique cosmetic goals. Dr. Clayman pays attention to your individual characteristics and produces results that are specifically tailored to you. His excellent results and personalized care have lead him to be voted #1 in the 904 by Void Magazine, several years in a row, "Best of Jax" title for Best Plastic Surgeon in the region, and Bold City's Best Plastic Surgery Practice.
He's a recipient of the Patient Satisfaction Award, recognizing excellence. Patients recognized Dr. Mark Clayman as a Top 10 Doctor in Northeast Florida. He also received the Compassionate Doctor Award and the Patient's Choice 5th Anniversary Award of which only 1% of all doctors in the United States are bestowed this honor by their patients. His numerous and notable accomplishments earned him the prestigious Jacksonville Business Journal's Top 40 under 40 Award (2015).
Graduating from Harvard University with a degree in biology, and completing medical school at Jefferson Medical College, Dr. Clayman has always recognized the importance of meticulous detail, which resulted in him receiving the Top Medical Student award from the Department of Surgery faculty. His attention to detail has also allowed him to work with some of the most world-renowned plastic surgeons, including Dr. Ivo Pitanguy in Brazil.
Dr. Clayman continued his education by undergoing training in general surgery and plastic surgery at the Shands Hospital at the University of Florida, and the North Florida Veterans Association in Gainesville, Florida, where he received the most awards for research and was deemed the most published plastic surgery fellow in the University's fellowship history.
Dr. Clayman is a highly trained plastic surgeon who is Board Certified by the American Board of Plastic Surgery. Dr. Clayman has authored multiple research publications and has presented to other plastic surgeons around the country and internationally, in the field of plastic surgery, and has twice been honored with the Best Presentation by the American Society for Aesthetic Surgery, selected by the society at the national convention. Dr. Clayman is an active member of the American Society of Plastic Surgeons and The American Society for Aesthetic Plastic Surgery, a society only a select group of Plastic Surgeons in the world belong to and is considered the Mark of Distinction in Cosmetic Plastic Surgery®. Dr. Clayman is actively involved in "Maintenance of Certification"(MOC), which involves lifelong learning and self-assessment. The MOC Gold Star demonstrates a physician's exceptional expertise in their specialty. With his knowledge, experience, and commitment to continuing his education, Dr. Clayman can apply what he's learned to your customized treatment plan.
Part of Dr. Clayman's precision is his focus on the individual needs of his patients, which involves making sure you understand every aspect of your procedure. With a comprehensive explanation of the procedures and their results, you can feel more confident about the cosmetic enhancements you are making.
What you may not know about Dr. Clayman is his acclaim in the athletic community. Although he's praised for his skill in plastic and reconstructive surgery, Dr. Clayman is a well-known track and field athlete. He's a former Florida Times Union Top Scholar Athlete, and he has received all-state honors in several sports, along with an individual state championship in track and field. He was also inducted into his high school's inaugural Athletic Hall of Fame.
During his time at Harvard, Dr. Clayman was an NCAA Division I Coaches Association All-American track and field athlete, as well as captain of the varsity track team. He has earned multiple athletic awards, including two discus championships at the international Oxford-Cambridge track meet — the oldest track and field competition in the world, predating the modern Olympics by one year. He was presented the highest honor by Sir Roger Bannister, (of 4-minute mile fame).
Now that his days of athletic competition are complete, Dr. Clayman devotes his time and energy to producing natural and beautiful results for you. He will work with you individually to find a solution that exceeds your expectations and improves your confidence in yourself. He looks forward to consulting with you and enhancing your well being.
Please contact Mark Clayman for a consultation in any of the following surgical procedures:
Gynecomastia (Male Breast Reduction)