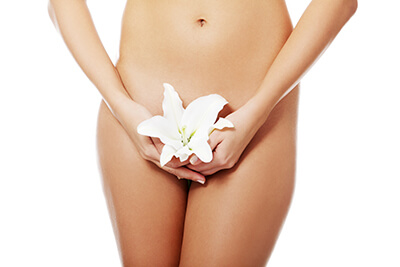 It's easy to think of natural aging as a condition that affects the face and some parts of the body, but usually, your mind doesn't consider the aesthetic of the vagina. Like any other area, the vagina can become prone to aging. The labia minora, in particular, can hang lower than what is considered natural and cause discomfort physically and psychologically.
Labiaplasty is by far one of the most efficient methods for improving the health and appearance of your vulva. Although it's a complicated procedure, Dr. Clayman performs it as an outpatient surgery and, as a result, restores the quality of life for his patients.
Should You Consider Labiaplasty?
It's not unusual to have cosmetic concerns about your vagina. It is an area seldom seen but often depicted to have a particular aesthetic. Due to society's standards, many women worry that their vulva looks abnormal.
Your vagina is unique, just like every other part of your body, which means that it may not, in fact, look as unsightly as you think. A consultation with Dr. Clayman will help you determine whether labiaplasty is right for you, but it's not uncommon for you to learn that you may not need surgery after all.
There are, however, individual identifiers that can make you a suitable candidate for labiaplasty.
Usually, cosmetic issues with the vagina stem from the labia minora, which can stretch and cause physical discomfort. Simple tasks like putting on tight-fitting pants or riding a bicycle can cause pain along with more intimate occasions like sex or the insertion of a tampon.
It's these physical conditions that lead to psychological distress. When you are unable to wear certain clothing or participate in your favorite activities due to your vulva, you may begin to feel self-conscious about your body. An inability to have intercourse can also impact your relationship and can warrant surgery as well.
A stretched labia minora has several causes, the most common being childbirth and any other trauma inflicted onto the vagina. Another important cause is genetics with some women having more skin around their vulva than others.
Is Labiaplasty Right for You?
The best way to determine your candidacy for labiaplasty is to consult with Dr. Clayman who, through an examination, can provide you with more information about the procedure and whether it can help you. Typically, the surgery will involve incisions that make the labia smaller. The technique will vary depending on the extent of the skin laxity you exhibit.
Labiaplasty is performed under IV sedation and will work to remove the tissue that looks excessive. The surgery can last anywhere from 15 minutes to an hour, depending on the complexity of your case.
All incisions are closed with dissolvable sutures to reduce any need to remove stitches while you recover. Dr. Clayman will also provide you with post-operative instructions that include how to diligently care for the treatment area as it heals. Additionally, follow-up appointments will allow Dr. Clayman to evaluate the progress of your recovery.
To learn more about labiaplasty, or to find out whether the procedure is right for you, contact Dr. Clayman's Surgery Center & Miracle Spa at (904) 388-6110 and schedule a consultation.